Thomas S. Cohen, Partner
Tom S. Cohen is a strong leader and skilled lawyer with expertise spanning a variety of legal, strategic and project development management services.
Tom leads clients through the entitlement, environmental review, political and public outreach process for the construction of commercial office, retail, industrial and residential projects in communities throughout California. He has assisted clients with federal, state and local regulations affecting development projects,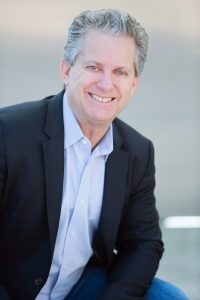 including land use planning and subdivision laws, CEQA, and the Clean Water Act.
As Tom is experienced in securing project approvals and obtaining entitlements of all types, including residential development permits, planned development permits, conditional use permits, special use permits, variances and subdivision maps he brings tremendous talent and value to all of his clients. He is also skilled in facilitating quasi-legislative approvals, including general plan amendments, specific plans, development agreements and zone changes, as well as post-entitlement permits such as grading, building and encroachment permits.
Beyond his law career, Tom Cohen is a dedicated community leader. He has served as past chair of the Alliance for the Arts, past chair of Rebuilding Together Ventura County and past chair of United Way Ventura County. He has also served on the board of directors for Ventura County Leadership Academy and currently is immediate past board chair of the Greater Conejo Valley Chamber of Commerce.
He earned his bachelor's degree from University of California, Los Angeles, and his Juris Doctor degree from University of La Verne.
Tom Cohen has lived in Thousand Oaks his entire life believing there is no better place to be to raise a family and enjoy the beauty and well-planned community Thousand Oaks is known for. He is married to Cara and has three daughters and two grandkids. His interests include all things UCLA, sports, participating in tennis, golf and fitness, and spending time with his family.
---
Charles W. Cohen, Partner
Chuck Cohen graduated from the University of California at Los Angeles with B.A. and J.D. degrees and was admitted to the California State Bar in 1960. He has practiced law in Thousand Oaks since 1961 and formed the law firm Cohen and Alexander in 1963. In 2000, he became an equity partner of Weston Benshoof, which led to a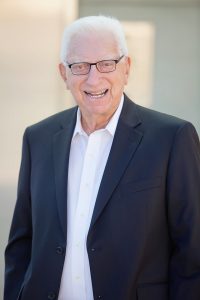 partnership at the national law firm Alston & Bird, later was Of Counsel to Jackson DeMarco Tidus & Peckenpaugh and for the past 5 years a partner at Cohen, Begun & Deck.
Chuck represents public and private entities in the development of commercial, residential, industrial and institutional projects in numerous southern California jurisdictions. In public matters, Chuck served on the Water Bond Committee, which brought State (Metropolitan) Water to the Conejo Valley leading to incorporation of the City of Thousand Oaks. He also served as a city Planning Commissioner, Councilman, and Mayor. He was President of the Ventura County Bar Association, is Chair Emeritus of the Conejo Valley Optimist Club, past Chair and initiator of Conejo Future Foundation, past Chair of Casa Pacifica, founding member of the Advisory Council for KCLU- FM, Corporate attorney and board member of the Conejo Symphony Orchestra, Founding Director of the New West Symphony and Alliance for the Arts, and is currently a Board member of the McCrea Ranch Foundation, Casa Pacifica, KCLU FM, and Cal State Channel Islands University (CSUCI) Foundation.
Early in his career, Chuck Cohen was advisor to and incorporated the first Arts Council of The Conejo Valley, was board member of Conejo Players, committee member for Under One Roof Social Service Organization, special legal counsel to Cabrillo Economic Development Rancho Sespe Farm workers project, legal counsel for the Renaissance Pleasure Faire, Chair of the Camelot affordable housing task force, and chair of the "We Need A Place" campaign that led to completing the endowment that ultimately raised the building of the Thousand Oaks Civic Arts Plaza.
Other community service recognitions include Conejo Valley Chamber of Commerce Man of the Year, 1990, Guardian Angel award in 2008 from Casa Pacifica for service to the county's abused and neglected children, Lifetime Achievement in the Arts award from the Alliance for the Arts in 2009, and Community Conscience King of Mardi Gras Ball in 2016 for his service to the community. Chuck has been married to Eloise Cohen for 42 years and has 4 children, 4 grandchildren, and 2 great-grandchildren.
Contact Us today to learn more about our services.